日本語/英語 切り替えボタンはページの左側もしくはページの下側にあります。
We would like to introduce baggage storage services at Kyoto Station. (We, Otabi-an accept will accept guest's luggage(s) before check-in to store in the morning time from 8:00 to 10:30, only if requested by email or phone in advance.)
There are around 1000 coin-operated lockers at Hachijo Exit of Kyoto Station, but you may find difficulty in finding a vacant locker specially in sightseeing season of Kyoto. In such cases, following baggage storage services may help you.  
 Service to Find Info about Vacant Coin Lockers
This new service started from April 2018. This service is available only for ICOCA lockers (lockers where payment is made with a transport system IC card). Please note lockers at Hachijo-exit area are NOT corresponding to this service. Touch screen will guide you where vacant coin lockers are.
Vacant coin lockers also can be checked using Web service
http://www.akilocker.biz/mobile/area.html?locationId=JR_KYOTO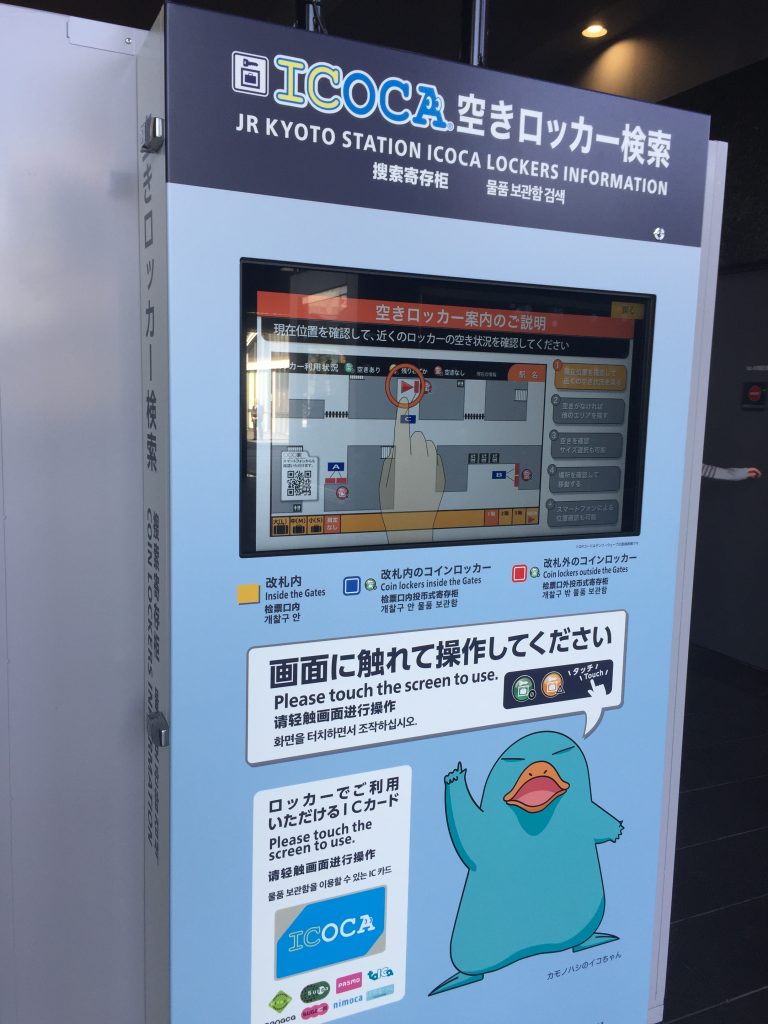 JR Kyoto Station Carry Service
https://kyoto.handsfree-japan.com/en/
* This place also may become busy at the busy seasons like Golden week holidays, Cherry Blossom viewing or Autumn leaf season. 
The office of this service is located at Kyoto tower side (North) of Kyoto station, which is opposite side of Hachijo exit (South). Go downstairs using the escalator near the central ticket gate. When you arrive at B1F, find the sign for Underground Central Gate.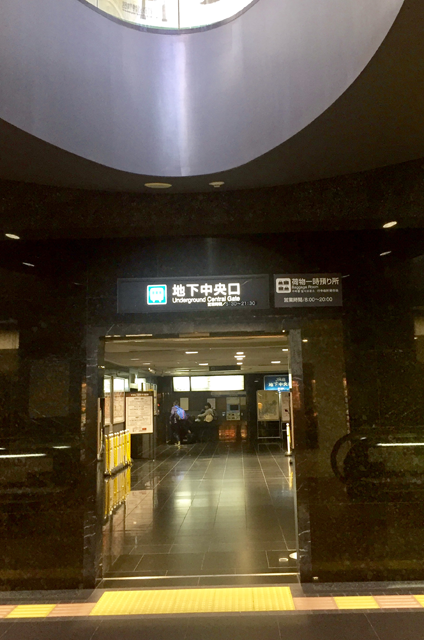 The entrance of Carry Service is just in front of the underground central ticket gate of JR.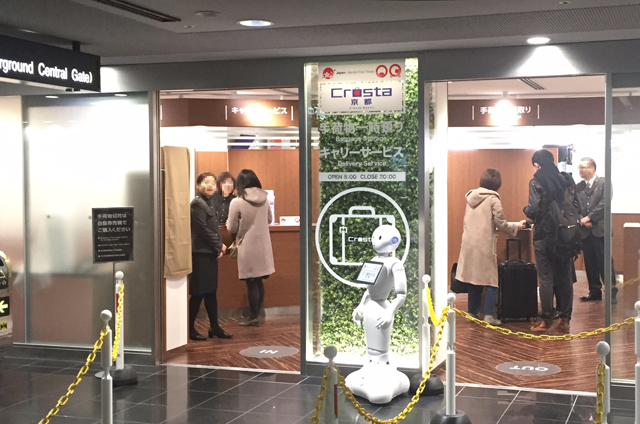 The baggage storage service there costs 800 Yen for one item per day. Service hour 8:00 – 20:00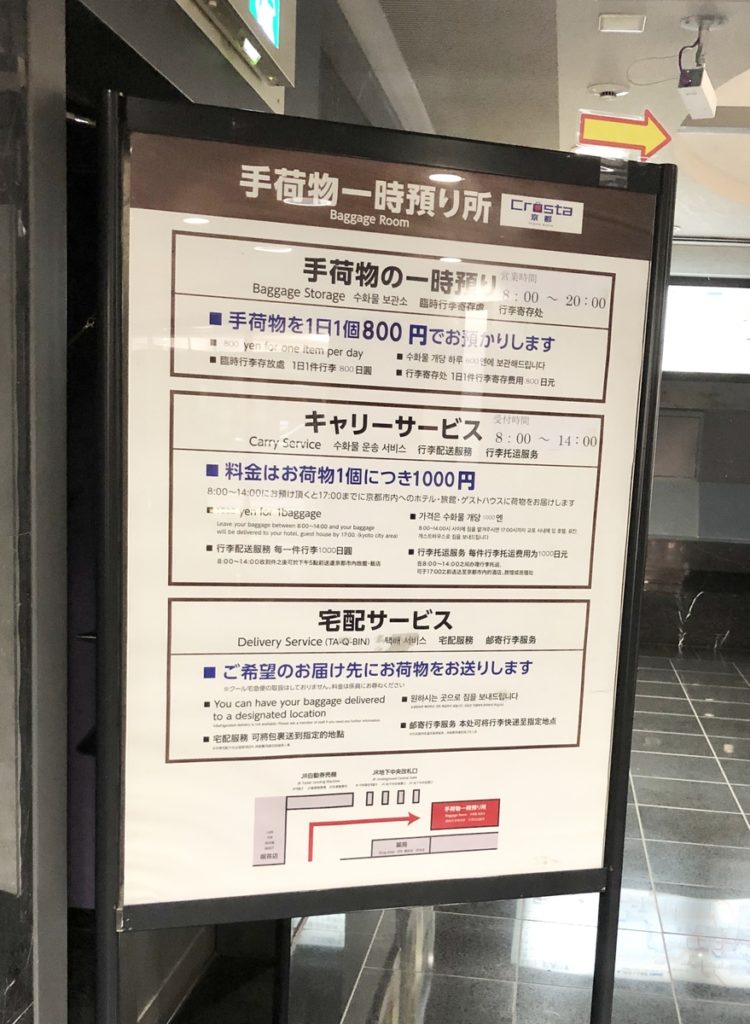 Kyoto Central Post Office Hand-free Sightseeing service
*This service has been suspended for an indefinite period due to Covid-19 pandemic.
The Central Post Office is located in the west of the bus terminal (Kyoto Tower side). Fees : 600 yes per item, per day Service 9:00 – 18:00 (Luggage can be picked up by 19:00) Luggage delivery service by the Central Post Office is also available, but you cannot use it to send luggage to Otabi-an from there.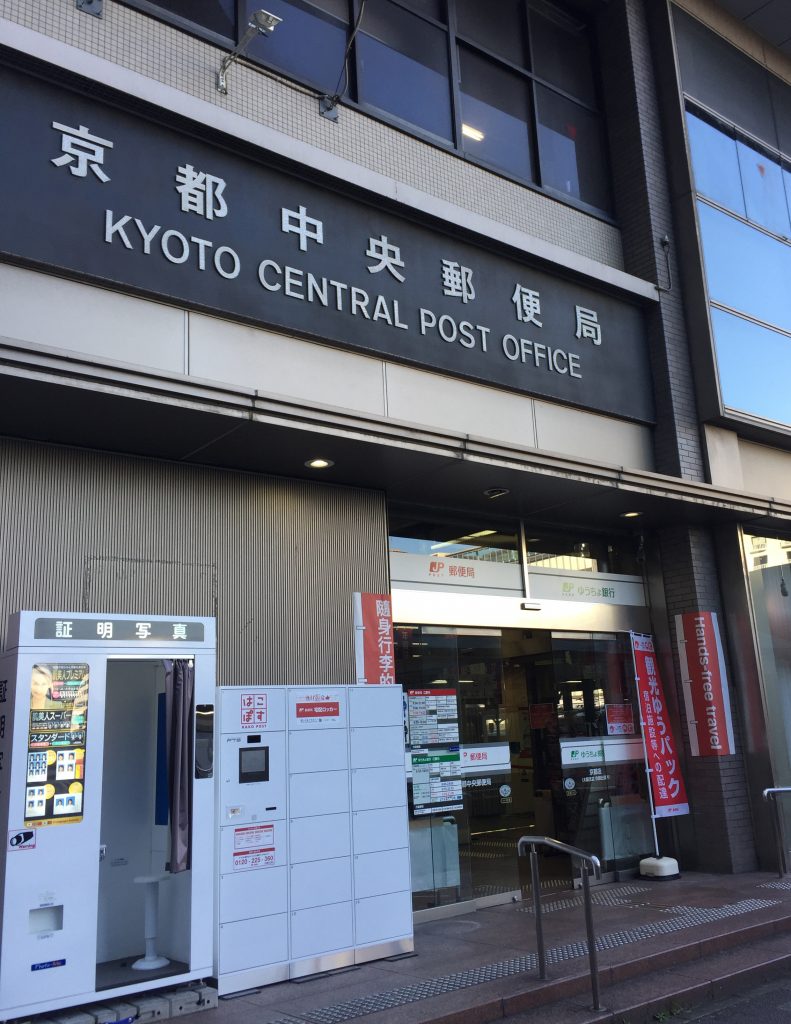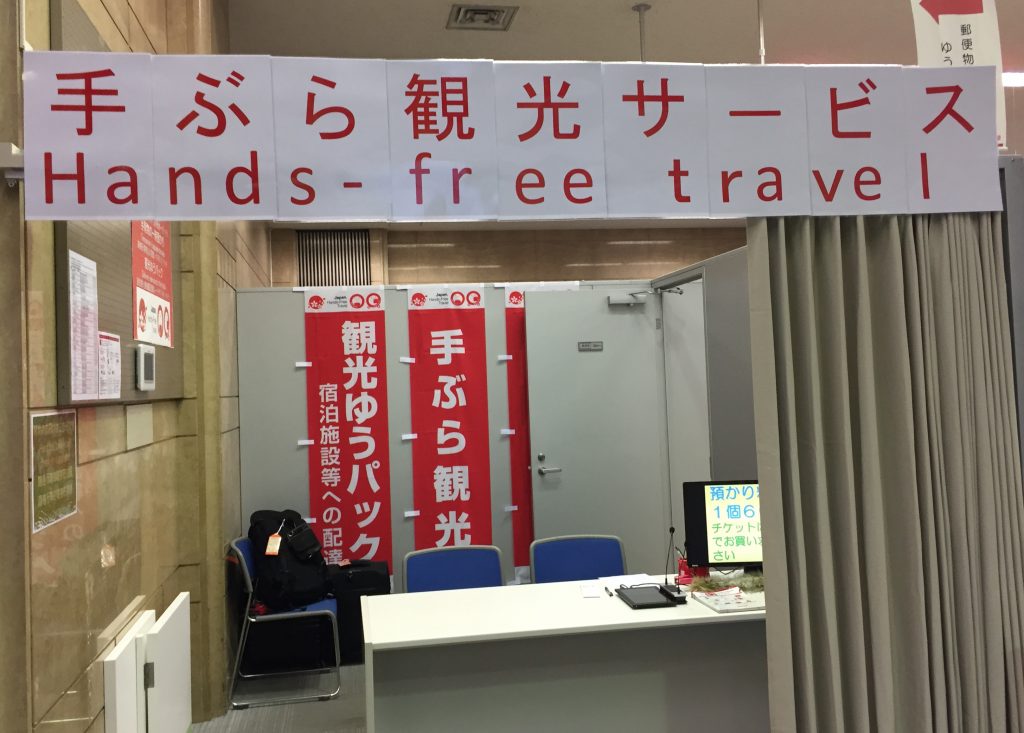 JR Kyoto Isetan, department store, Cloakroom
http://kyoto.wjr-isetan.co.jp.e.do.hp.transer.com/service/service_3.html
A cloakroom on the 9th floor of Isetan will keep your baggage until 8:00 PM of the day. It costs 1000 yen for one item, but storage of up to 5 items will be free of charge for purchases at Isetan over 5,000 yen. If you plan a shopping in this department store, it will be a good choice.
To go to Otabian from the Kyoto Tower side of the Kyoto station, please go upstairs to Pedestrian Walkway, the 2nd floor of the station, then get out from Hachijo West Exit.